Hondo | Monobloc R32
HCWNGS 401-1601 Z
HCWSGS 1001-1601 Z
Solutions:
Cooling, Heating and domestic hotwater
Hondo is Hokkaido's new monoblock air/water heat pump incorporating a high-tech Full DC Inverter with an integrated hydronic module.
The monoblock heat pump Hondo has been designed for both residential and commercial use and is ideal for winter heating, summer cooling and domestic hot water production.
HOT WATER UP TO 65°C WITHOUT SUPPLEMENTS
Additionally, Hondo can be used to produce domestic hot water, reaching a maximum temperature of 65°C, one of the highest in the industry.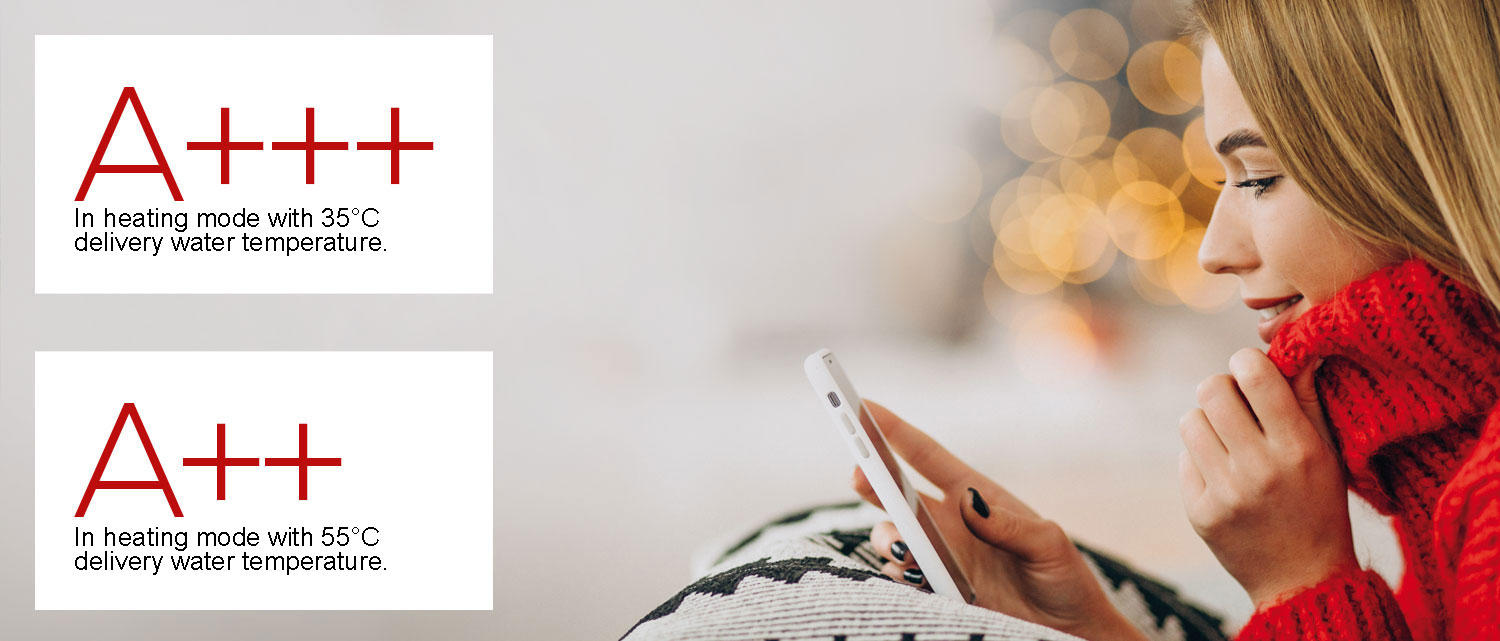 FOR RENOVATIONS AND NEW BUILDINGS
Hondo provides a reliable and cost-effective heating, cooling, and ACS production solution for small apartment buildings, single family homes, and flats.
EFFICIENT AND QUIET
As a result of the latest generation of Full DC Inverter technology, you will benefit from the highest level of performance and energy savings. Equipped with intelligent management to enable comfortable and healthy conditions for users at all times.
CLIMATE CURVE
Based on the external temperature, automatically adjusts the water delivery temperature as well as the room temperature.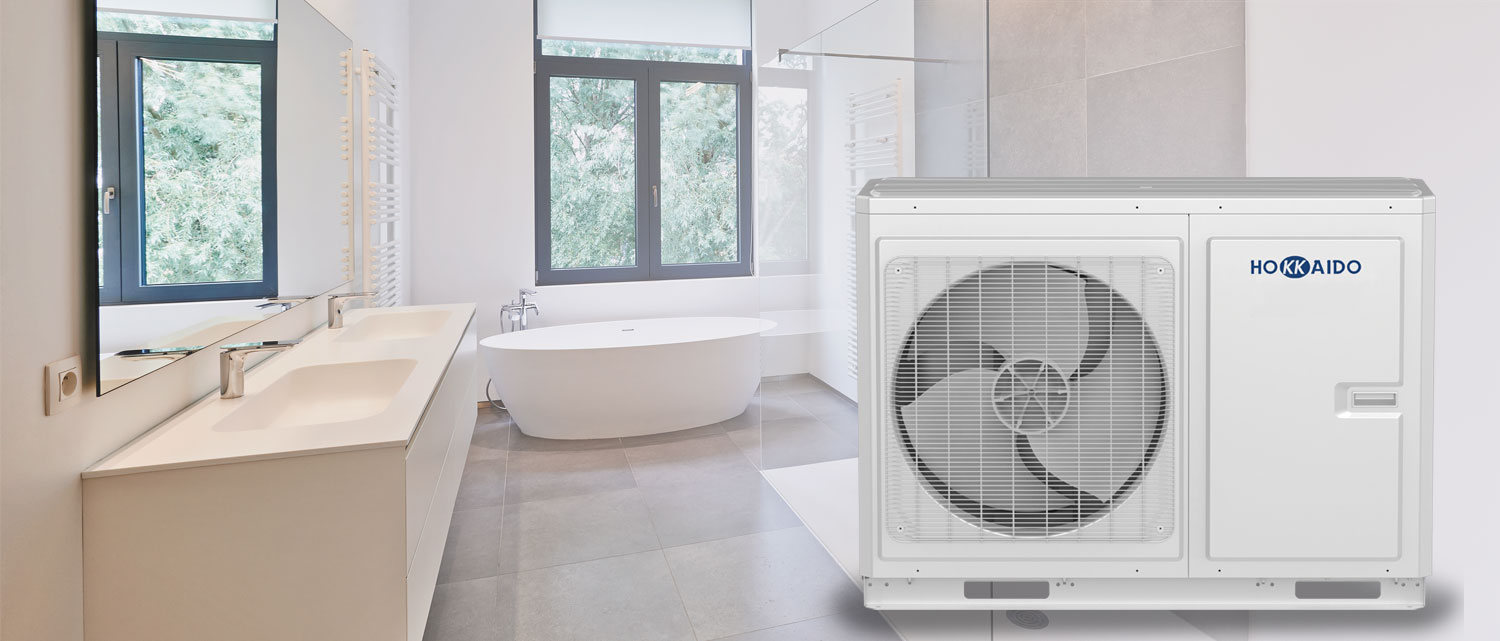 TOP PERFORMANCE IN ALL SEASONS
Guaranteed heating performance up to -25°C outside temperature. The Hondo heat pump can be installed in any climatic zone, even in those with the most severe conditions. During the summer, it can provide cooling to temperatures up to 48°C outside.
7 power sizes single phase 5,00~15,70 kW.
4 power sizes three-phase 10,20~15,70 kW.
In heating mode with 35°C delivery water temperature A+++.
In heating mode with 55°C delivery water temperature A++.
EER/COP values up to 5,40/5,20 (HCWNGS 401 Z).
Outside temperature in cooling: -15~48° C;.
Outside temperature in heating: -25~35° C;.
DHW production outside temperature -25~45° C.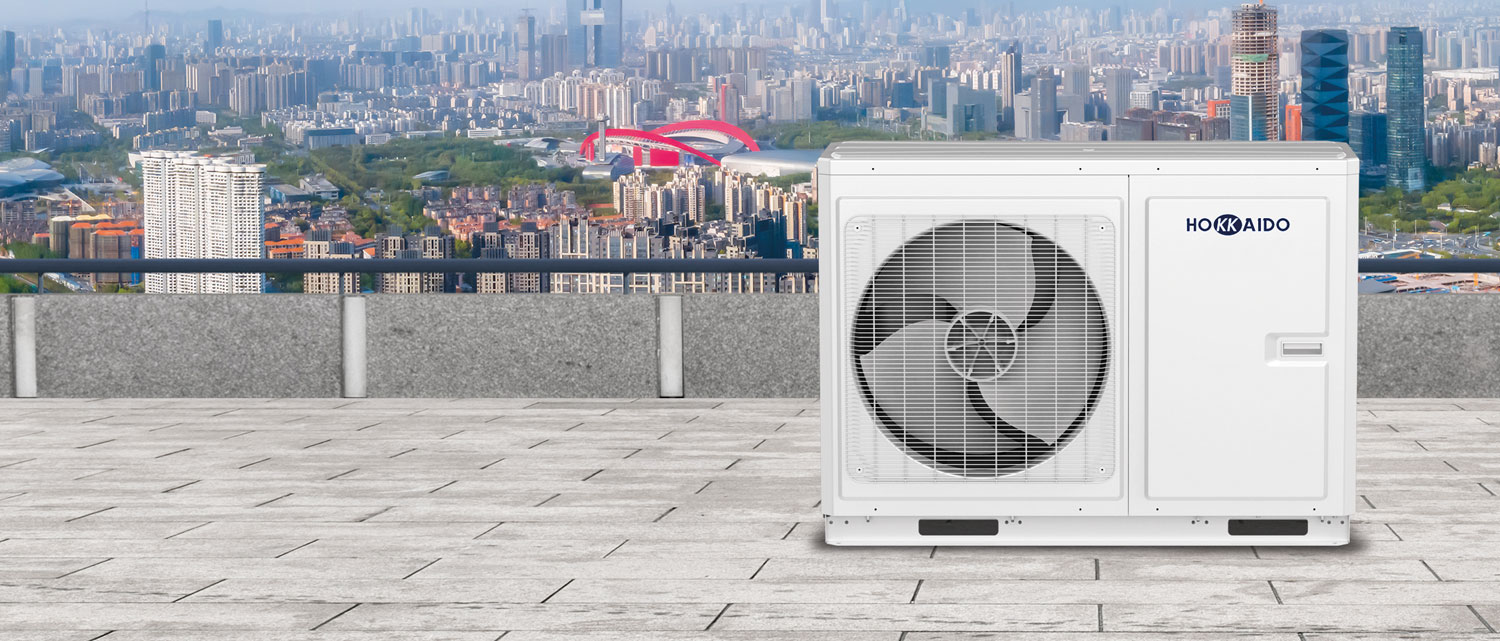 PRODUCT PLUSES
Aluminium fins with anti-corrosion coating: it guarantees greater resistance to salt corrosion
Emergency Mode: auxiliary electrical resistors are activated in the event of a malfunction of the heat pump.
Connection with other heat sources: the outdoor heat source will be activated if the outdoor temperature falls below the set-point temperature.
Timer: weekly up to 3 programs.
Silent mode operation.
Anti-legionella cycles: activation of the
anti-legionella function.